Advanced Electron Nanoscopy Group
Group Leader: Jordi Arbiol
Main Research Lines
Transmission Electron Microscopy advanced techniques and related spectroscopies (EELS, EDX and CL) for Nanotechnology and Materials Science
Exploring the limits of physical resolution in advanced electron microscopy
Understanding the ultimate behaviour of materials at the nanoscale
Led by ICREA Research Prof Jordi Arbiol, the aim of this Group is developing and applying Electron Nanometrology tools such as Transmission Electron Microscopy advanced techniques and related spectroscopies (EELS, EDX and CL) for Nanotechnology and Materials Science needs. The increasing interest in Materials Science, Nanoscience and Nanotechnology has created a serious global need for the development of Nanoscopy tools in order to be able to observe and chemically analyse the synthesized nanostructures at atomic scale.

Exploring the limits of physical resolution in advanced electron microscopy and understanding the ultimate behaviour of materials at the nanoscale and their related properties are the central aims of our research. The newest research lines we are working in are based on single atom recognition and localization in embedded quantum structures. In parallel we are interested in finding methodologies to perform a direct correlation between the structural and chemical properties at the atomic scale and the physical properties at sub-nanometer scale (photonics, plasmonics and phononics).
Group Leader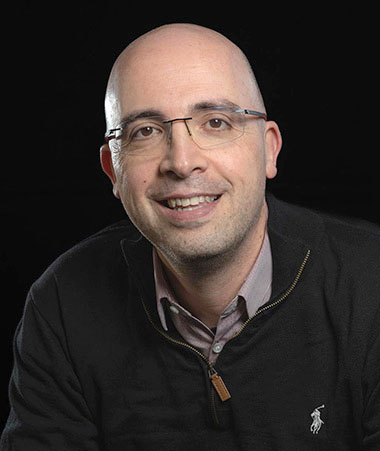 Born in Molins de Rei (Catalonia), 1975. Graduated in Physics at Universitat de Barcelona (UB) in 1997, where he also obtained his PhD (European Doctorate and PhD Extraordinary Award) in 2001 in the field of transmission electron microscopy (TEM) applied to nanostructured materials.