A highly competitive process led to successful recommendation by the European Commission to provide up to 15M€ investment in INBRAIN Neuroelectronics. Funding will be used to support the development of the world's first graphene intelligent brain network platform towards commercialization.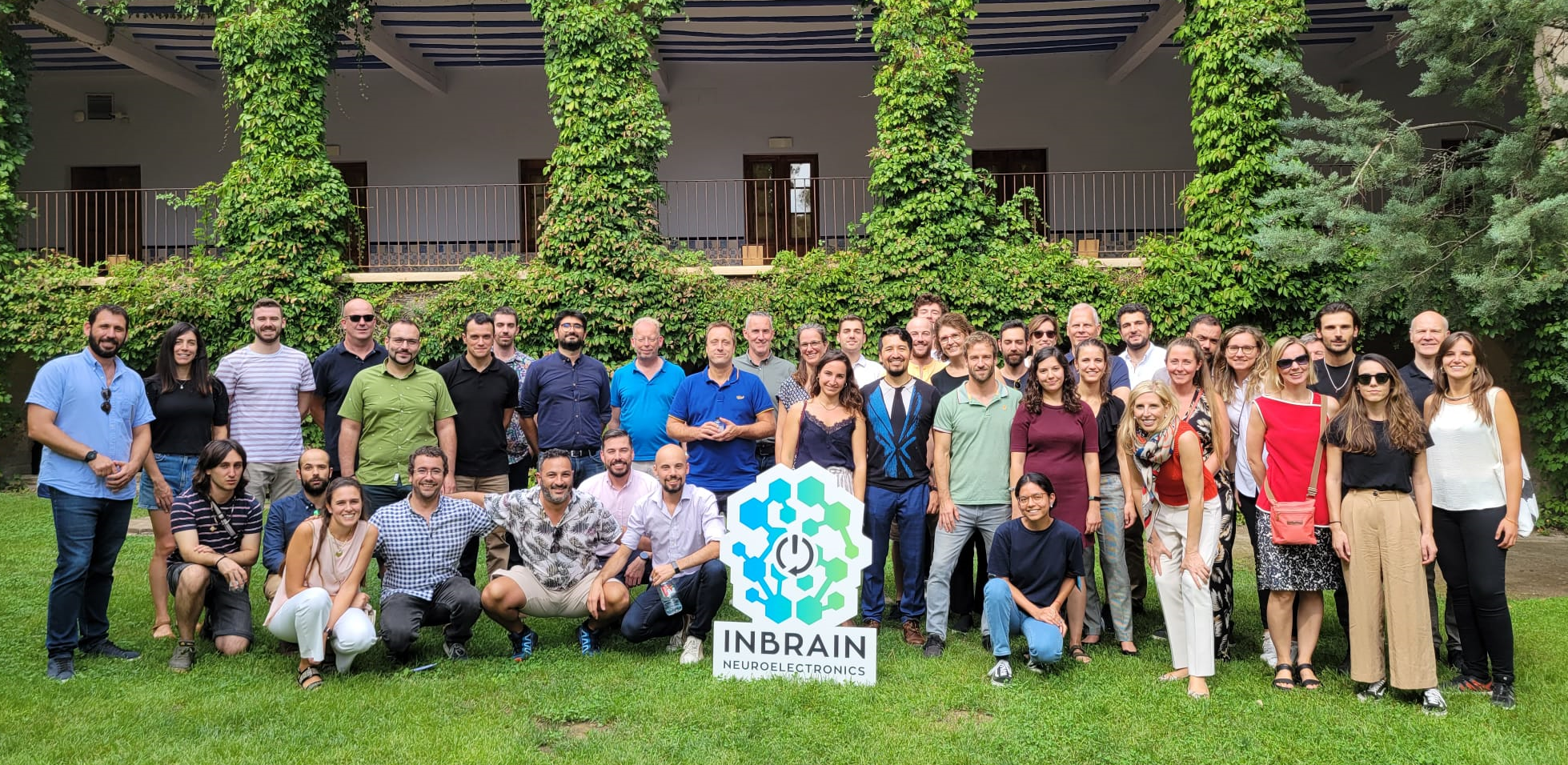 INBRAIN Neuroelectronics —a spin-off company founded by researchers from the Catalan Institute of Nanoscience and Nanotechnology (ICN2) (partner of the Graphene Flagship), the Institute of Microelectronics of Barcelona (IMB-CNIM-CSIC) and ICREA— announced today that it has been selected for an EIC Accelerator award of up to 17.5 million Euros. INBRAIN Neuroelectronics, a company at the intersection between Medtech, DeepTech and Digital Health, aims to develop medical solutions based on graphene technology for application in patients with neural-related disorders.
The European Innovation Council (EIC) Accelerator supports small and medium-sized enterprises, in particular start-ups and spinoff companies, to develop and scale-up game-changing innovations. This last call attracted over 1000 applications from across Europe, in all industry sectors. From this pool, 241 were invited to an online interview with the EIC jury members, and 78 of them were chosen for awards, including INBRAIN Neuroelectronics.
The EIC Accelerator will provide INBRAIN substantial financial support with grant funding (non-dilutive) of €2.5 million for innovation development costs, as well as a direct equity investment of up to €15 million, managed by the EIC Fund, to drive the world's first graphene intelligent brain network platform towards commercialization.
In addition, as an EIC-selected company, INBRAIN will receive coaching, mentoring, access to investors and corporates, and other business acceleration services as part of the EIC community.
"After the support of the European Graphene Flagship programme that helped maturing our innovative graphene technology, the backing from the EIC call demonstrates the potential of this technology in revolutionizing neurotechnology and scaling to levels where European and worldwide patients could benefit for a variety of neural related disorders" says Dr Carolina Aguilar, CEO of INBRAIN Neuroelectronics.  
"The INBRAIN team and its partners have put together a robust plan to further develop this ambitious platform and the recognition of the EIC Accelerator lends us the credibility our programme warrants. We are encouraged by the significant interest that public and private investors have shown in our innovative development program, which helps position us as a leading developer of breakthrough neurotechnology" adds Dr Aguilar.
"We are excited to use this grant to further advance our research and development in unlocking the full potential of the unique graphene properties as ideal material for neural interfaces that require both recording and delivering safe and effective stimulation" comment Dr Jurriaan Bakker and ICREA Prof. Jose A Garrido, CTO and CSO of INBRAIN Neuroelectronics respectively.
As the EIC noted in a statement, "the companies were selected in a highly competitive process. The 78 selected companies will receive close to €470 million of funding in a combination of grants or grant and equity investments."
According to Mariya Gabriel, Commissioner for Innovation, Research, Culture, Education and Youth: "Recently the Commission has taken a major step in the restructuring of the European Innovation Council Fund with the appointment of an external fund manager. The EIC Accelerator and EIC Fund are now fully operational to provide their unique combination of grants, investments and business acceleration services to Europe's most promising deep tech start-ups. The high interest in the Accelerator scheme confirms its relevance."
INBRAIN received earlier this year additional funding under the scheme of the EIC Pathfinder Challenge for the development of breakthrough minimally invasive neuroelectronic therapies in cooperation with a strong consortium including the Catalan Institute of Nanoscience and Nanotechnology (ICN2), IMEC, Fraunhofer IZM, ETH Zurich, Nanoflex and Leiden University Medical Center.
About INBRAIN Neuroelectronics
INBRAIN Neuroelectronics S.L. is a medical device company dedicated to the development and commercialization of graphene-based neural interfaces and an intelligent decoding and neuromodulation platform. Founded in 2020, the company is a spin-off from the Catalan Institute of Nanoscience and Nanotechnology (ICN2) in Barcelona, with intellectual technological property because of the collaboration with the National Graphene Institute of the University of Manchester. INBRAIN is developing the least invasive and most intelligent neural network platform on the market that will be able to read and modulate brain activity with very high resolution to obtain optimal results in personalized neurological therapies. For more information, visit the website of INBRAIN Neuroelectroncs.
More information on the EIC Accelerator Scheme.